Proven Ways to Protect Online Privacy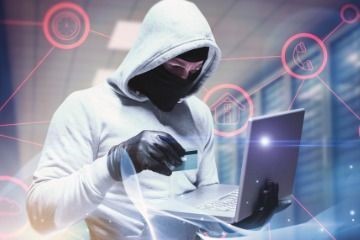 Your children's privacy is one of their most precious assets. Internet advertisers are very interested in learning what they like and dislike, though, so that they can target them with enticing ads. Fortunately, most parents understand that the information that is being shared online can often be misused. So, how can we make sure that our kids' information stays safe? Here are several essential tips.
1. Most social media websites don't allow children under 13 to create accounts on their platforms. And yet, many kids are eager to have their own Facebook and/or Instagram accounts. This means that you should have a conversation about online privacy with your children. Let them know that their personal information is valuable, and that there are laws which protect it.
Ask them to respect the age-related restrictions that are imposed by social media sites. Find, and then show them a YouTube video which highlights the dangers that arise from having personal information data fall into the wrong hands.
2. Explore their online world! Spend time with your kids online, showing them what type of information can be shared on each social media channel without getting them into trouble. Go through their list of virtual friends and followers, and then ask them to unfollow all strangers. Their cleaned-up lists should only include people they know in real life.
3. Tweak the privacy settings. Each social media platform has its own setup; you want to make sure that your kids don't share unnecessary data with advertising companies. Do this regularly; companies update their websites regularly, and they'll often reset the privacy settings to their default values after each major update.
4. Read the privacy statements carefully. Yeah, read that boring fine print. You may discover that some platforms will use the information that was posted by your children to find out their age, location, etc. and then sell this info to third parties. If this is the case, it's best to close that particular account, and then move on to the next social media platform.
5. Teach your kids to use complex passwords. Install password managers on their devices, and then let the applications create random, long, and thus hard to guess passwords for each account. Teach your kids how to create, and then memorize a master password that's hard to guess and easy to remember. Here's an example: "I have been eating cereals and 2 bottles of hot milk with my mom Lizzie since 2015" can be turned into a complex password that looks like this "Ihbeca2bohmwmmLs2015".
6. Install a good antivirus. Most security suites also include anti-phishing modules, anti-spyware components, and so on. Search the web for "best antivirus", read the reviews that have been posted by the most popular Internet security sites, and then install one of the top rated, paid solutions.
7. Ask for advice whenever you need it; there are lots of people who can be of help. Join a popular parent discussion forum, and then post your questions. You can also use Q&A sites like Quora for the same purpose.